Medical Degree from Creighton University School of Medicine
Has been in practice since 1974

Masters of Nursing from University of Washington School of Nursing
Has been in practice since 2005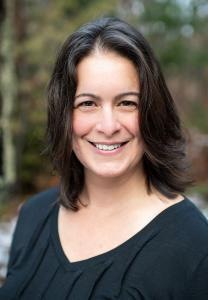 Courtney Montgomery is a native Washingtonian, born and raised in Spokane. She graduated from the University of Washington in 1999 with a Bachelor of Science in Nursing and Bachelor of Arts in Spanish. She spent the next year volunteering in the health department of a community development organization in Guatemala. In the clinic and villages, she addressed common respiratory, skin and GI conditions, sutured machete wounds and caught babies. In addition, Courtney directed the health promotor training program for the 30-plus participating villages and instituted a much-desired residency to allow hands-on experience in the clinic.

Once stateside, Courtney returned to the University of Washington by joining the newly-opened General Medicine/Telemetry unit at UWMC; specializing in complex liver, respiratory, cardiovascular and autoimmune disease. In 2003, she entered the Family Nurse Practitioner program at UW and, in 2005, graduated with a Masters in Nursing and went directly into primary care. When she and her husband decided to start a family, she transitioned from private practice and taught in the Bachelor of Nursing program at UW School of Nursing for a few years. In 2013, she returned to clinical practice by providing annual in-home assessments to Medicare participants in King County.

Courtney is excited to return to her true calling of primary care and honored to join Dr. Doerfler. She is open to working on all concerns/health issues, but is especially experienced in women's health, thyroid disease, pediatrics, diabetes, asthma/allergy, mental health and lifestyle change. Her view on health is holistic and she enjoys the challenge of finding the true source of illness. Courtney's patients describe her as a great listener and knowledgeable clinician. They feel she will do everything in her power to help them understand their health issues and work with them to create an individualized and manageable plan.

Courtney and her family have lived in Snoqualmie Valley since 2000. She enjoys gardening, skiing, backpacking, dancing, sitting quietly and spending time with her family and friends.